Limiting travel security risks with "Travel Eye" – anywhere, anytime
Companies have a Duty of Care for the safety of their employees when traveling for work, so AXA Partners and Amadeus are collaborating to offer a 360-degree approach for healthcare and business travel services. Amadeus cytric Travel and Expense platform facilitates travel planning, booking, on-trip services, and expense management, while our "Travel Eye" solution adds healthcare services, on-trip risk management, and travel insurance. Using a "pay-per-use" model, this is a cost-effective way to make travel safer, especially in uncertain times such as the Covid pandemic.
5000

Targeting corporations

with more than 5000 employees

3 Days

Contract

3 Weeks

Travel data

integrated within 3 weeks
Show your employees you care
As the sector continues to grow so do the travel health and security risks, whether from pandemics such as Covid-19, political unrest, or terrorism. Your employees need and will appreciate your support before, during, and after their travel, with 24/7 access to security information and health services. Meanwhile, you will meet your organization's Duty of Care objectives, benefiting from better management of worldwide corporate mobility risks, compliance with your legal obligations, and control of financial and reputational risks.

A flexible employee protection approach for changing times
Travel Eye is an automated, real-time mobility risk management platform combining human intelligence and cutting-edge technology based on open data, AI, and geo-localization. It tells you where your travelers are, whether they have problems, and what kind of help they need, with communication via phone, SMS, or e-mail.
With customized solutions, you can choose from modules that include passenger data interfaces, 24/7 assistance, automated alerts, calendar tracking, travel monitoring, risk maps, global event listings, and country risk overviews. The client signs an insurance contract with us and a business travel services contract with Amadeus, which links their tool to Travel Eye for travelers' monitoring, with the data used to bill on a pay-per-use basis.

Peace of mind for both employers and employees
Depending on the jurisdiction, employers are legally liable for providing complete and transparent information on travel to their employees and ensuring their well-being by controlling or preventing travel security and health risks. Travel Eye, which offers reliable real-time mobility risk management with minimal effort and maximum effect, is the ideal solution. It makes both legal and business sense, lowering liability risks for companies, while raising morale for employees by letting them feel supported and safe during business travel. With 24/7 access to information and emergency services they, as well as their families, can have peace of mind.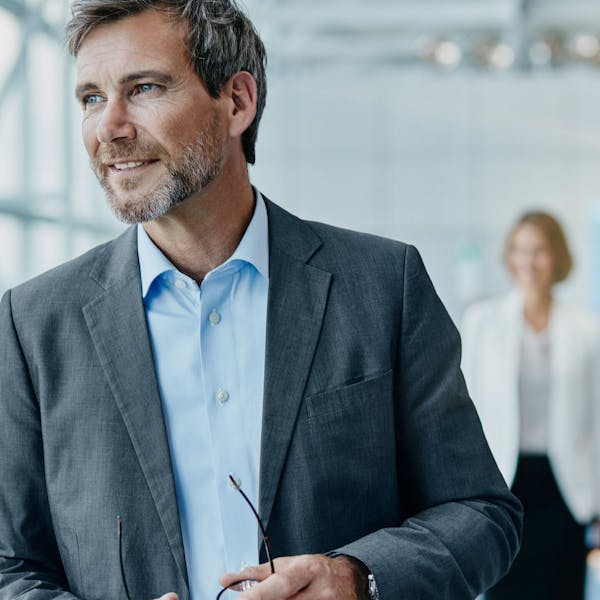 Supporting Travel Manager Gilles
Gilles, a travel manager in a company with 3,500 employees, must prepare his colleagues for their trips and make sure they go smoothly, allowing them to focus solely on theirwork. With Travel Eye he can provide medical information, such as required vaccinations and health risks, the addresses of health care providers, and information on geopolitical and security risks, among other things. Once on the road he can track, contact, and support them quickly and reliably. Working with AXA Partners, he can provide broad medical or security assistance, including telemedicine and immediate and full coverage of hospitalization costs, as well as management of other claims such as lost baggage or canceled flights.