In an ever changing world, we co-create with passion and expertise
The customer is at the heart of all we do. Our strength lies in our ability to co-create with our business partners the solutions that best adapt to their customers' evolving needs in terms of security and assistance..
We design innovative solutions that we test to ensure an exceptional customer experience.
88%

of our business partners

say AXA Partners helped them improve their customers' loyalty*

2

days

time to process compensation requests by mail

92%

of our Business Partners

agree that AXA Partners contributes to generate additional business value for them
*Source: AXA Partners B-Pulse Survey 2022
Customers' evolving needs and expectations
We consider our business partners' customers as individuals with specific needs. We aim to protect what matters, when it matters, in their lives with a wide range of solutions in assistance services, travel insurance, and credit protection.
To do this, we seek solutions that are:
Simple
Adaptable
Personalized
Proactive
Omnichannel


Our approach to innovation
Ethical
All of our solutions respect customer confidentiality in terms of data and reversibility of decisions.
Empathic
We always take customers' needs into account.
Extra Service
Our solutions evolve as required by the situation, an example being our response to the Covid-19 pandemic.
Useful
We combine the best of technological and human expertise when designing our easy-to-use solutions.
Tailor made experiences, seamlessly integrated into your customer journey
We aim to build tomorrow's insurance services and solutions. In a world being reshaped by digitalization, we co-develop with our business partners innovative services precisely tailored to their customers' shifting needs and expectations. The result: an exceptional customer journey thanks to the quality of service provided by AXA. This consumer-centric approach boosts our partners' growth by differentiating them from the competition, increasing customer satisfaction, and enhancing loyalty.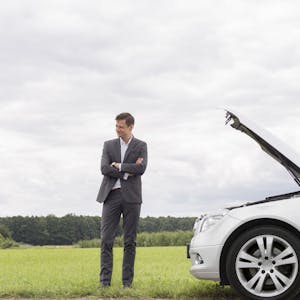 Francesco, motor assistance customer
AXA Partners kept me informed constantly via text which was very comforting, plus I was also called, which again was very reassuring. Extremely professional and very prompt, only having to wait half an hour. The mechanic was great and called to personally tell me he was on his way. And then fixed the problem quickly. Fantastic service THANKS!